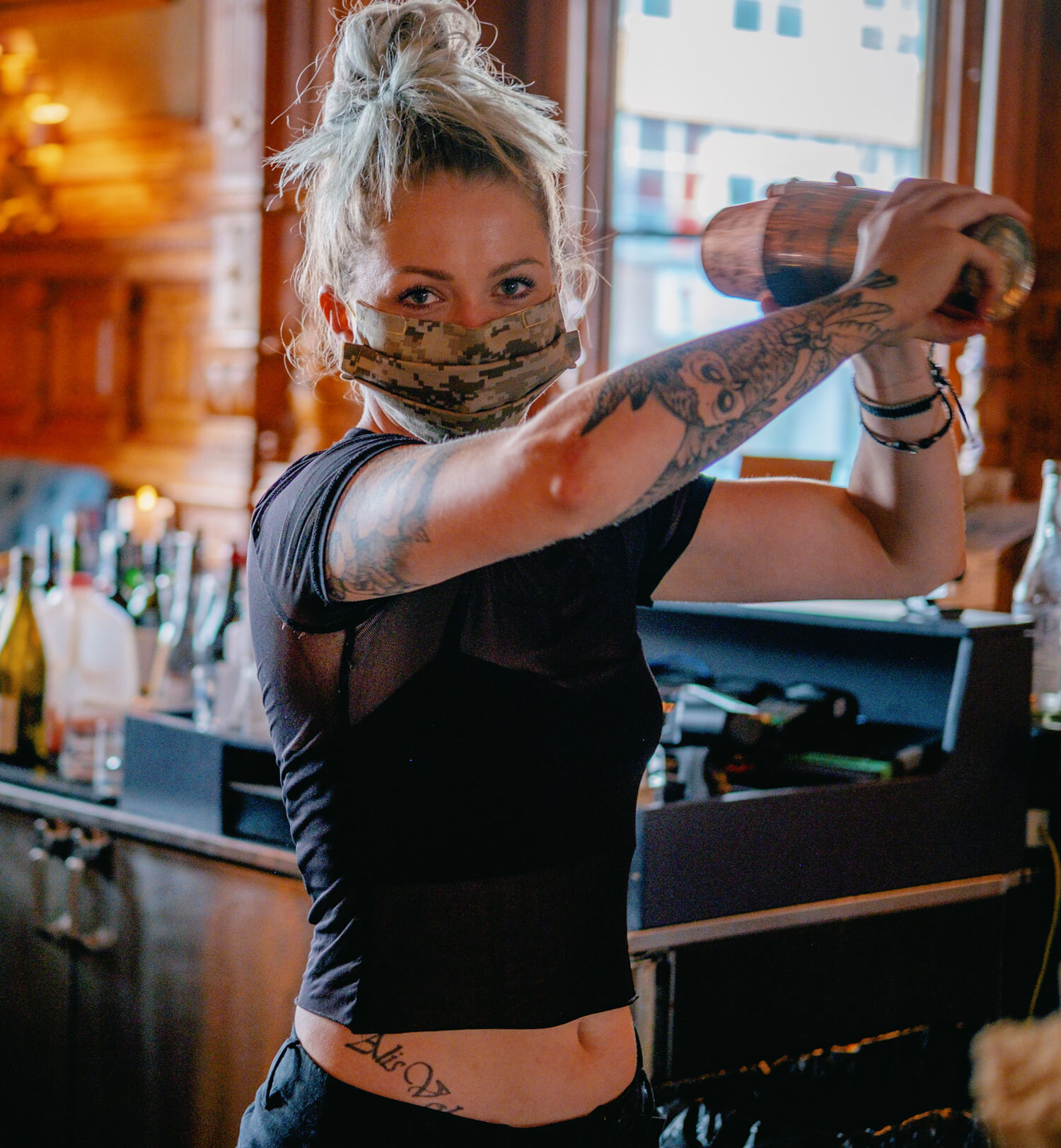 ABOUT ELISE
Elise Sergerie is the Head bartender of Bar George, located in downtown Montreal. The bar opened its doors in May 2017 and has been offering an English inspired menu ever since. With her many years of experience, Elise regularly creates new cocktail menus, while relying on the chic and charming atmosphere of the place. Prior to working at Bar George, she was a bartender at Le Mal Nécessaire and Burgundy Lion, where she made her mark in a male-dominated industry. She also participates and wins many competitions, such as The Angostura Bitters x Swizzle Royale Competition and the Belvedere Bartending Competition (2018).
PRO TIPS
Depending on the size of the ice cubes, the shaking and stirring varies – meaning, smaller ice cubes require a little shake/stir while bigger ice cubes a longer shake/stir.
You can make your own syrups out of pretty much any ingredient. Just use 1:1 ratio water to sugar and add your favorite ingredients. Summer for 20 minutes and voila!

Wash labels off old liquor bottles and use them to store homemade syrups.
Always shake cocktails with citrus. Never shake with soda, it will explode!

Fresh herbs and colorful citrus make great garnishes. Herbs help with aroma and colour adds visual appeal.
Cocktails are about a complete sensory experience. The more senses you appeal to, the better the experience!
My favorite book about mixology: Meehan's Bartender Manual
ELISE SERGERIE's creations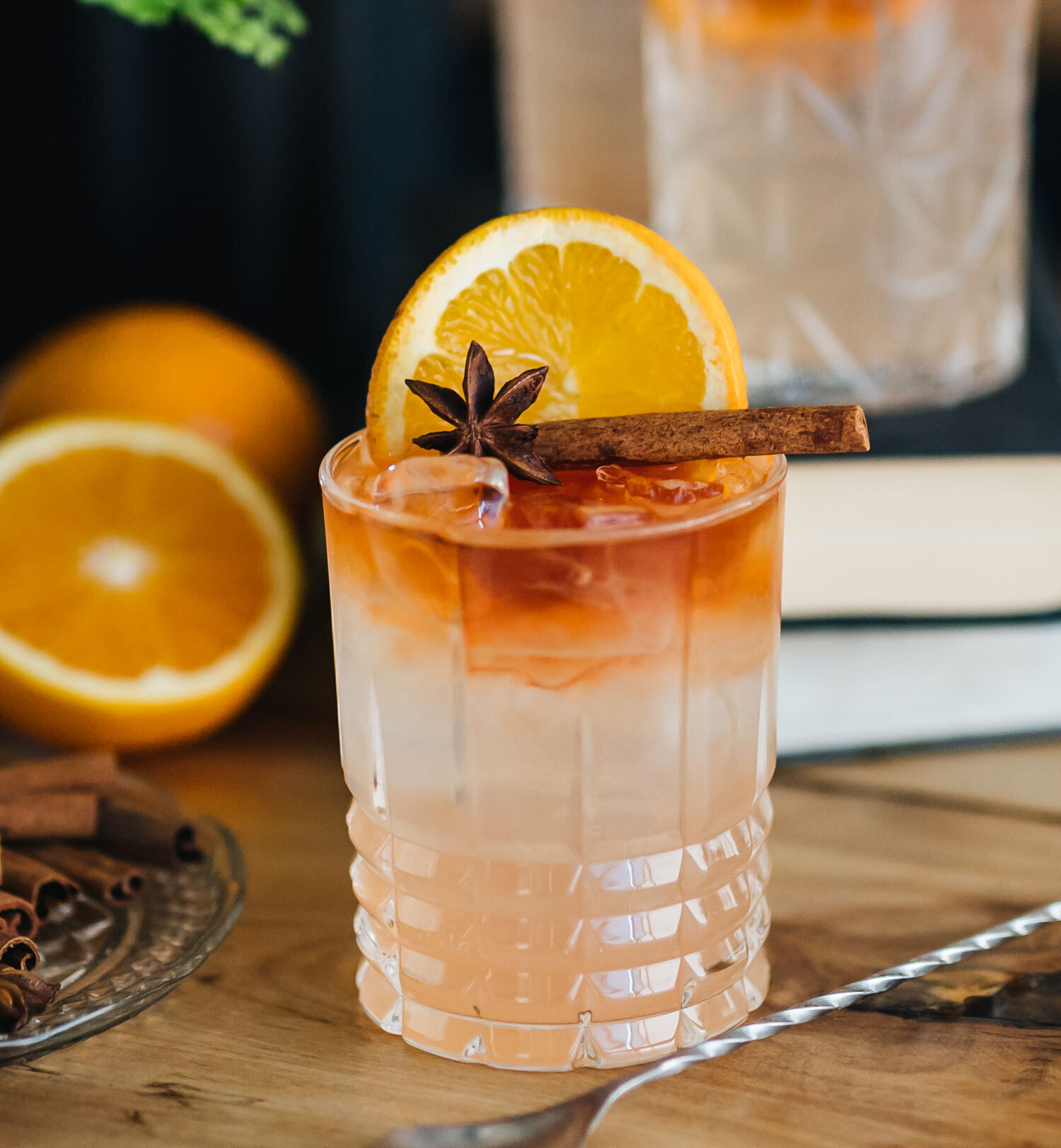 In creating this cocktail, Élise wanted to enhance her trademark spicy touches by using our delicious Tonic Water. Its sweet bitterness certainly impresses, leaving a mouth-watering intense flavour.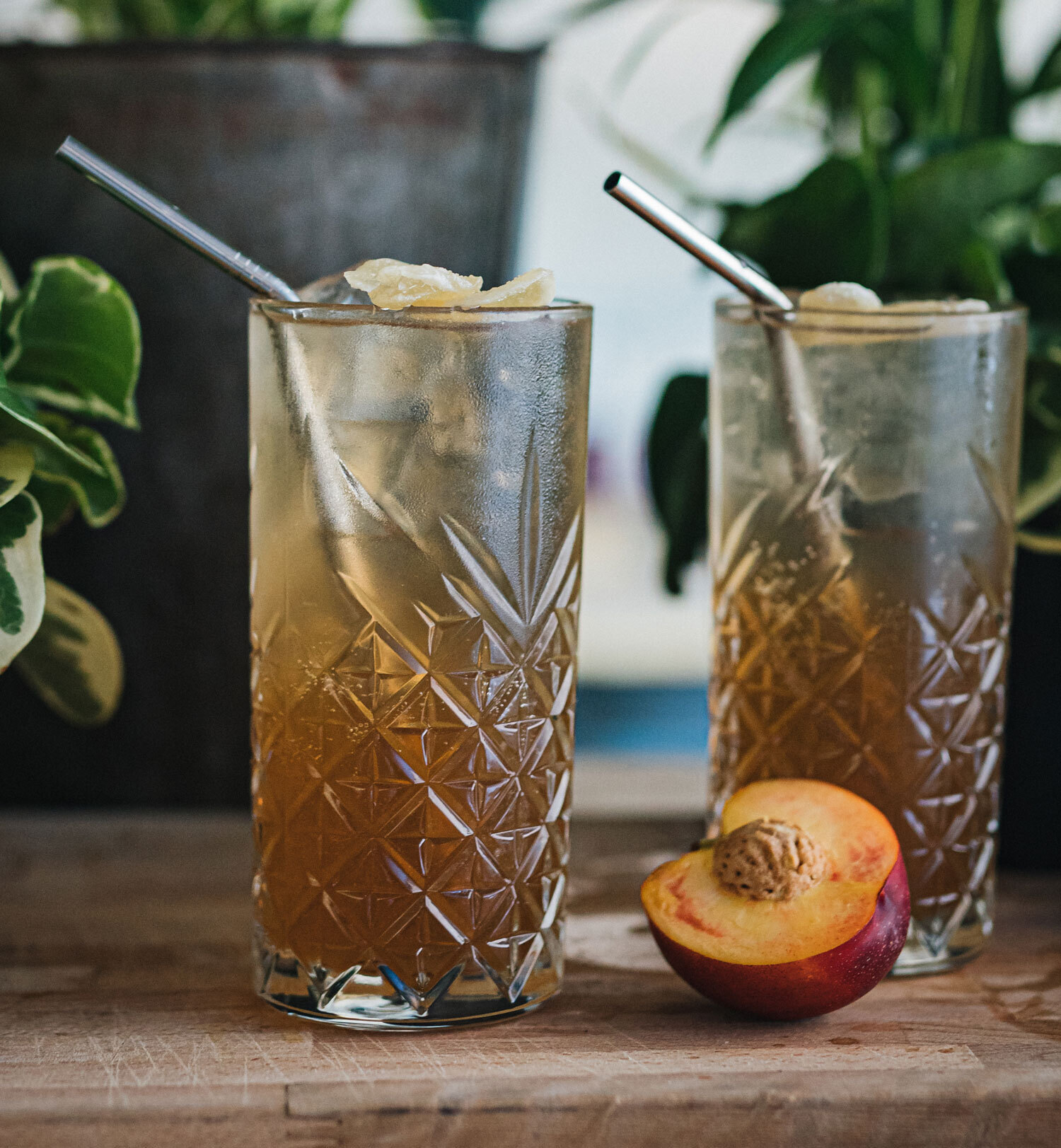 This cocktail will appeal to all tastes. Using her boundless creativity, Élise wanted to create her version of a Long Island, limiting the types of alcohol that are usually used. Its sweet peach flavors will remind you of warm summer evenings.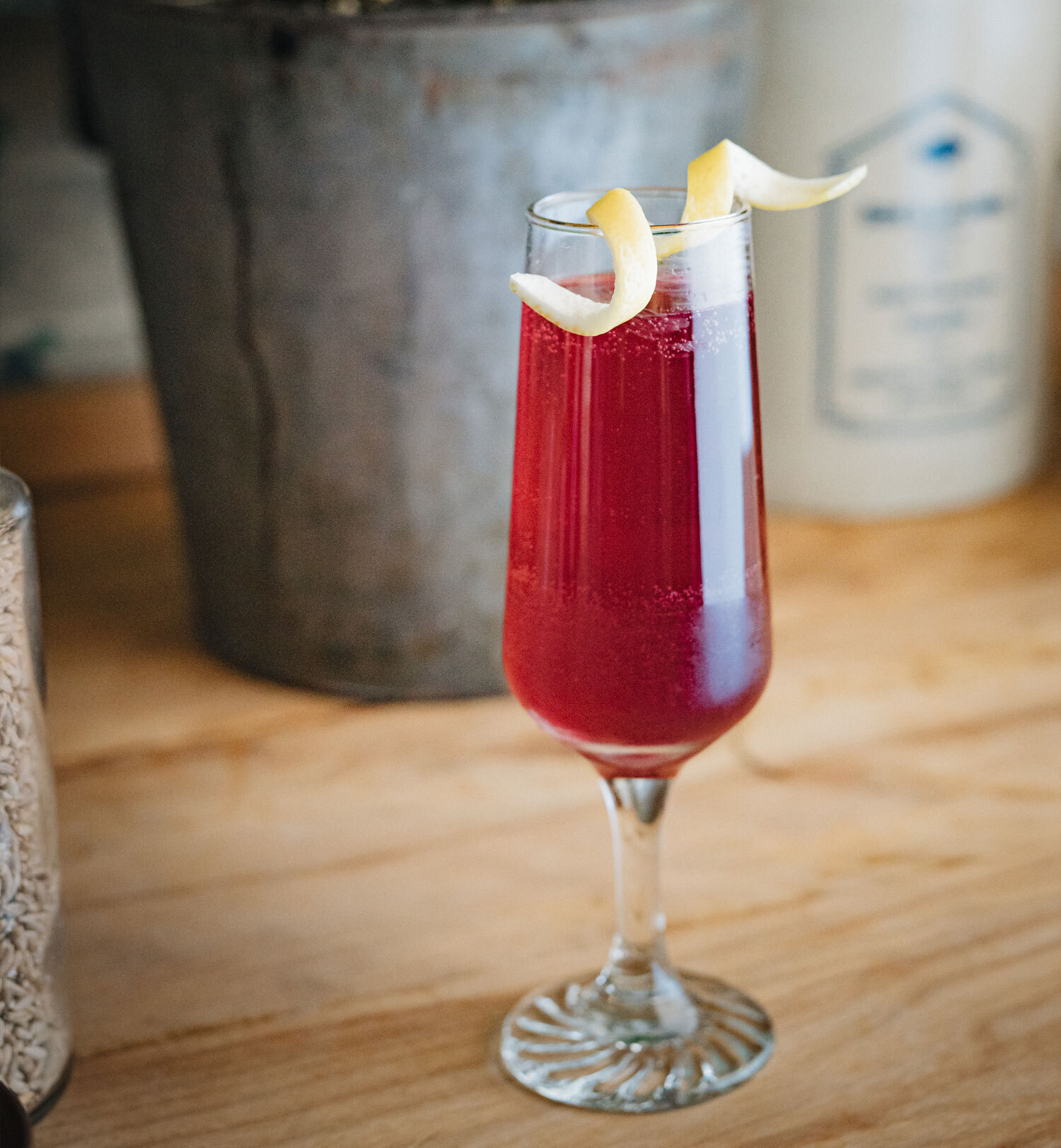 This cocktail isn't called "Rawdon Feels" for no reason! Élise wanted to remember the good times she spent on her grandparents' terrace surrounded by beet fields. Even though beets are rarely used when making cocktails, Elise is confident that even the most novice amateur will enjoy it!