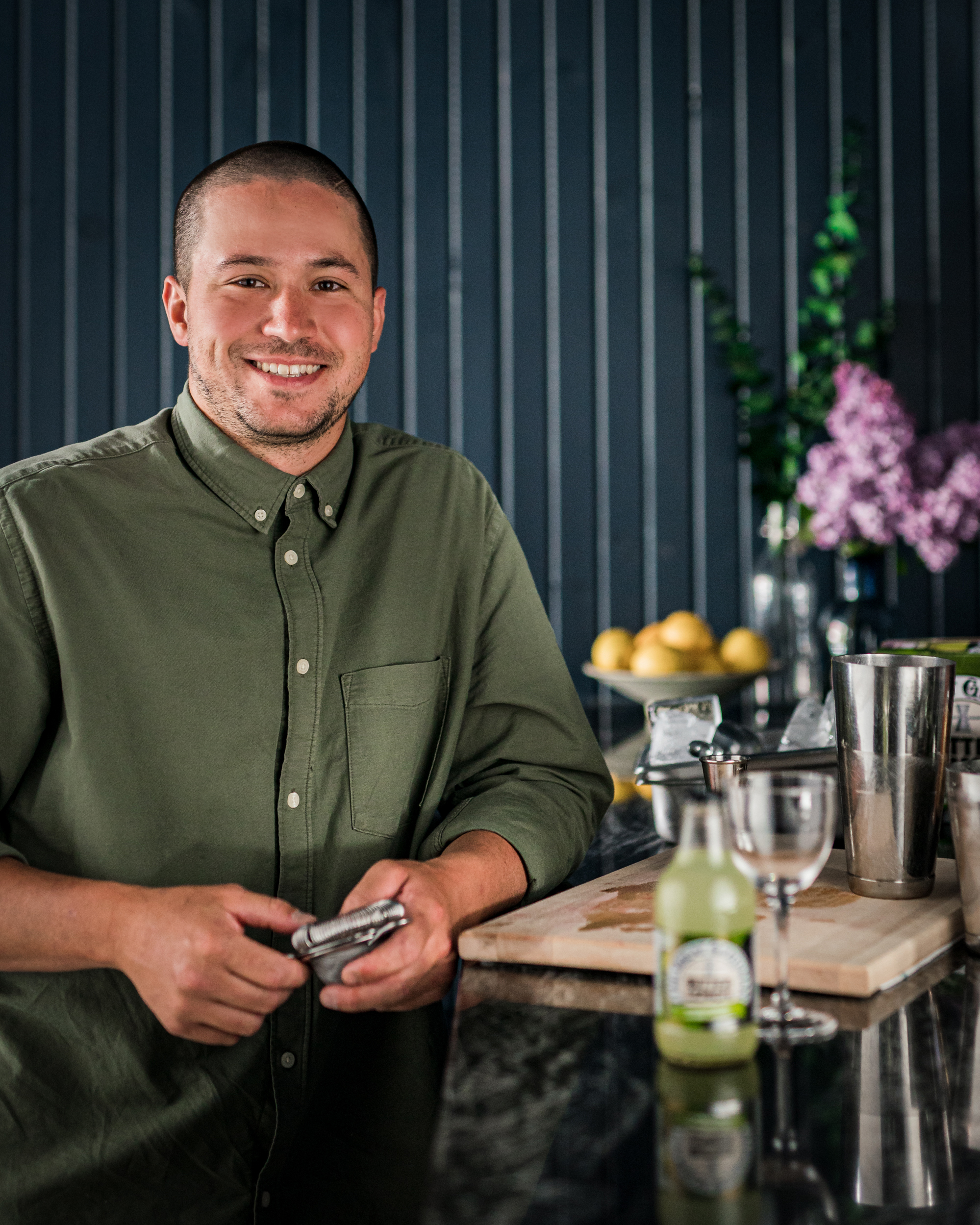 ABOUT ÉMILE
Émile Archambault is the bar chef at l'Île Flottante, a restaurant located in the heart of Montreal's Mile End. The restaurant offers high-end tasting menus that highlight Quebec products. Émile learned the basics of the trade at Taverne Square Dominion then at the restaurant Le Commerce, but it was at the restaurant Le Mousso that he learned the different techniques of transformation and became an expert in blends and fermentations. It was during this period that he was named "Mixologist of the Year" at the 2019 Lauriers de la gastronomie. He was also recognized two years in a row by Made With Booze, a competition organized by independent bars and featuring 32 bartenders. When he's not behind the bar, Émile can be found at his family's vineyard, Fragments, where he is a winemaker and cellar master. Their "À boire debout" cuvée is a semi-carbonic maceration red wine that lives up to its name. Stay tuned for their upcoming vermouth!
PRO TIPS
Never neglect the importance of a fluid and orderly workspace that inspires creativity and allows room for innovative ideas. Also, don't neglect prep time, which sometimes takes longer than the cocktail prep itself but is definitely worth the wait!

By following this simple process, you can ferment almost any food! All you need is the product you want to ferment, some sugar, a vacuum bag, a vacuum sealer, patience and you're done! Don't forget to store in a refrigerator to stop the fermentation.

I suggest using familiar tastes and smells to ensure the best possible experience when creating your cocktail. For example, lemongrass reminds me of beautiful weather at the cottage with my family, while certain spirits and liqueurs remind me of candy from my childhood.

Don't be afraid to try unfamiliar combinations of ingredients. Trust your instincts and stay close to your sensory memories!

ÉMILE ARCHAMBAULT's creations