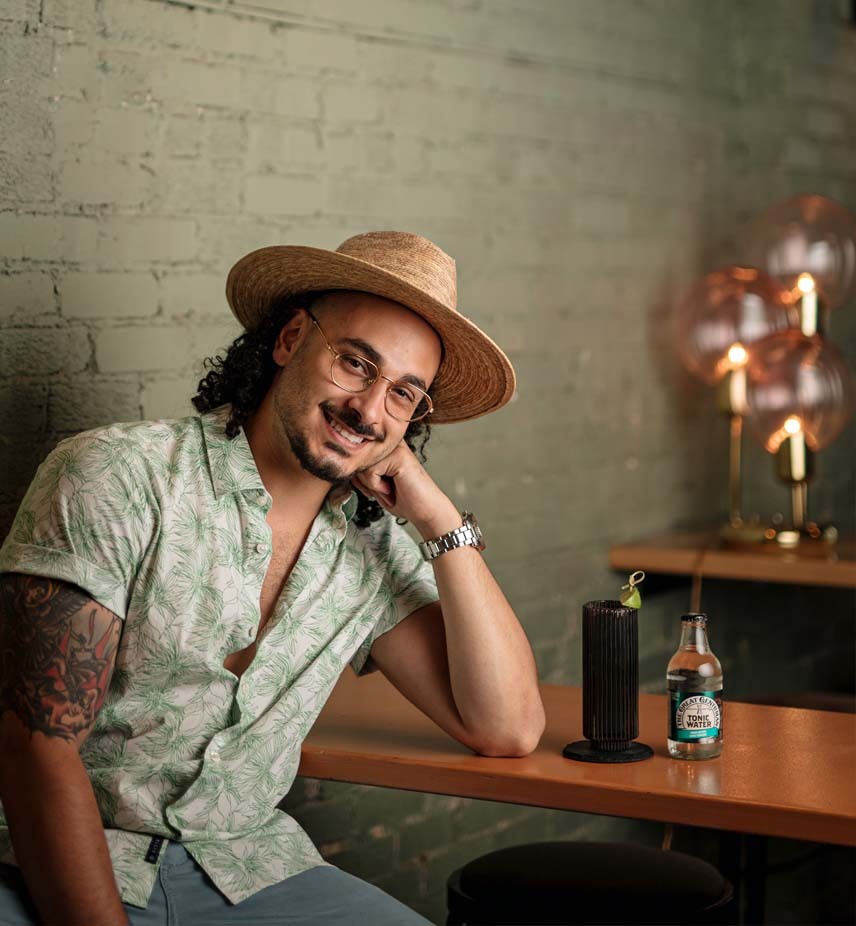 ABOUT Mickey
Michael "Mickey" Rizk is a Manager at Bar Pamplemousse, a Caribbean-inspired pub located in Montréal's vibrant Quartier des Spectacles. His passion for mixology brought him to many countries around the world by participating in and winning many cocktail competitions. This same passion led him to help create a sustainable and anti-waste program during his 7+ years working as the Head Bartender and General Manager of Le Mal Necessaire. Through his work on sustainability, he has been featured in a TedX and worked with Vice, among others. You can find some of his cocktails on menus from Montréal all the way to the Dominican Republic thanks to his bar training and program consultations.
PRO TIPS
Contrary to popular belief, less ice is not always better! Less ice in a cocktail means the drink will dilute at a much quicker pace making it taste watered down much faster. The quality and size of your ice will determine how your drinks will age!
When I train any new mixologist, I teach them that people have five senses/factors that will determine what makes a cocktail good to them. Firstly, the way it looks, secondly the way it smells, thirdly the way it tastes, fourthly the texture, and lastly, how it ages.
Want to save money and make "anti-waste" cocktails? Look for previously wasted items in the kitchen that can be given a second life!
For example, if you're juicing lime to make a mojito, before juicing, make sure to remove the zest and put them in granulated sugar for 24 hours. The sugar will soak up the essential oils from the zest that could be used to make an amazing Oleo Saccharum.
Juice pulp can be used to make "fruit leather" or real "fruit roll-up". All you need is a dehydrator and some agar-agar.
You have leftover herb stems such as mint, cilantro, or dill from cooking? Boil them in equal parts sugar and water to create another layer of flavour in a cocktail. Imagine just the subtle notes of cilantro in a margarita!
You're using egg yolks to make a dessert (mmmmmm creme brulée)? Don't waste the egg white! They emulsify in cocktails that have citrus when shaken. This helps add a foam texture, volume, and even soften the edges of a sour cocktail by making it taste lighter.
MICHAEL "MICKEY" RIZK's creations