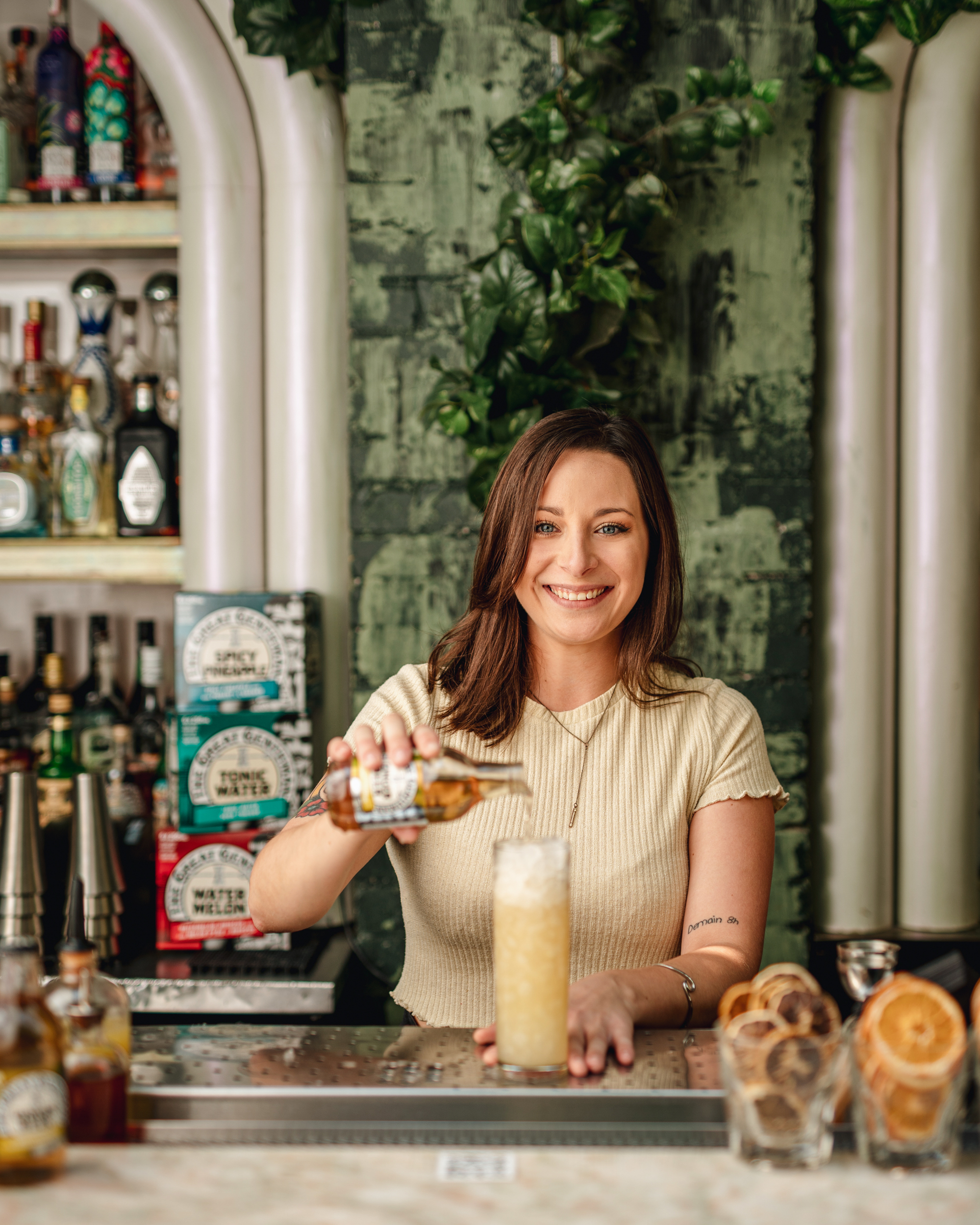 ABOUT AMÉLIE
Amélie Belley is the bar chef at Milky Way, the beautiful cocktail bar tucked away in Pointe-Saint-Charles. This bar transports you to a whole other universe, in the true sense of the word! Referring to the Milky Way, they offer cocktails as grandiose as its name. Before working behind the bar, Amélie studied tourism management at the ITHQ. She then embarked on her adventure by working in various youth hostels and hotels, such as the Club Med chain. Amélie was only 24 years old when the Milky Way team took her under their wing and launched her into the bar industry. Kate Boushel, former bar chef at Milky Way and mixologist of the year at the 2021 Lauriers de la gastronomie, was instrumental in helping Amélie find her place in the industry. Grateful to the entire team for sharing their knowledge, Amélie is definitely a mixologist to look out for.
PRO TIPS
Creating a tailored cocktail is all about bonding with the person in front of you. Gather as much useful information as you can about their taste and then create something they will enjoy while having them discover new flavours for the first time.
Never neglect your fantastic friends called ''bitters''! Their essence gives that perfect balance or kick to your favorite cocktails.
Shots at home can be tricky. Some may want them cold while others want them at room temperature. Here is a tip! Simply add ice to your fine strain, and pour your alcohol on top. The spirit will slip through the ice and cool by the time it's poured in your shot glass. Instant coldness, CHEERS !
AMÉLIE BELLEY's creations